Clinical Studies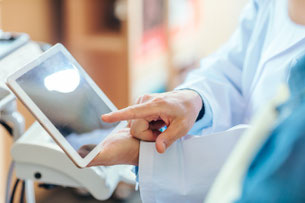 Clinical trials are the most important process in new drug R&D. In order for trials to be successful, the selection of a CRO that has extensive experience and capabilities in study planning is crucial.  We provide support for your clinical trials through the introduction of one of our two CRO alliance partners with the high experience and capabilities to achieve your objectives.
CRO A (Studies in North America, Europe, S. Korea)
●This CRO has 4 facilities in The USA and Switzerland, as well as 1 facility in South Korea for clinical trials,
 and provides clinical trial services globally.  This CRO has earned a solid reputation for its high degree of accuracy,
 quality, efficiency, and cost performance, with the many Japanese pharmaceutical companies that have utilized its
 services. This CRO has conducted approximately 1000 protocols in over 30 countries in global trials.
●This CRO had approvals by the US FDA, EMA, OECD and PMDA.
●This CRO has over 40 years of experience and more than 600 own its own beds in the USA and the UK, and is capable of
 not only Phase I and II(Clinical Proof-of-Concept) studies, but also Phase III〜IV studies.

●Able to conduct various studies for low and high molecular drugs (including vaccines) and radio-labeled drugs, having
 extensive study experience with over 6,000 drugs thus far. 

●Possible correspondence to the following, but not limited to, the following disease areas:
·    Cancer (>25 indications)
·    Immunological diseases
·    Infective diseases (microbials, viruses, etc.)
·    Various liver・kidney・respiratory diseases, obesity・diabetes, etc. 
●In addition to biomarker and PK/PD analysis, studies for immunogenicity, antigenicity, immunotoxicity, etc.  are available.
  This CRO company is capable of establishing >100 assay methods and to accomplish analysis of >600,000 samples per year.
CRO B (Studies in Taiwan and China)
●This Taiwan-based CRO was established in 1988 and has been conducting clinical trials for over 30 years, for both low
 and high molecular drugs. The cost of clinical trials conducted by this CRO is considerably lower compared with the
 cost in Japan, US and Europe. Furthermore, there are several other advantages as listed below:
(1)    By conducting trials in Taiwan as a part of Japanese, US or European trials, quicker patient recruitment facilitates
       a more efficient accomplishment of studies.
    (2) The above-mentioned is useful in the drug selection for the final development from several development candidates.   
    (3) Using the clinical study data conducted in 4 Chinese government-approved hospitals, NDA (New Drug Application)
          is possible.
     (4) Proper clinical trials are possible because Taiwan has a long history in functional food development.
         (5) Out-licensing of functional foods to East Asian and South-East Asian countries may be accelerated by the long-term
                relationship with Taiwan.
● Passed audit by US FDA, TFDA, OECD, PMDA and NPRA.
● Phase I〜IV studies of pharmaceutical drugs are available.

● Studies for medical devices are also available.

●Available analytical instruments
  UPLC-MS/MS, LC-MS・MS, ICP-MS, ELISA, etc.
●Related services
(1) Evaluation of BA (bioavailability) and BE (bioequivalency);  Analysis of samples obtained in Japanese studies
     is possible.
(2) Non-clinical and clinical PK/PD studies
(3) Immunogenicity assessment
(4) Analysis of API and impurities
(5)  Characterization of chemical structure and protein analysis